Why use Bean Sprout Pillows?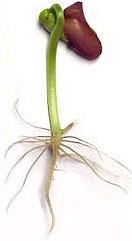 Why Use Bean Sprout Kernels?

Inherited from the old folks…..

Back in the "kampong" days, grandmothers and mothers made pillows using bean sprout kernels for their newborn babies.
Using Natural Resources…..
Making use of natural resources, which are the kernels or husks (shells) from the bean sprouts which they bought from the market for their cooking.
Environmentally Friendly…..
This is also environmentally friendly as the kernels or husks would be in the dumping ground if they were not used for these wonderful creations. (no beans were harmed during the process)
Cooling and Safe…..
Pillows made from the kernels are cooling and safe for babies to use. The pillows are porous and lightweight and are safe for your precious little ones.
Why and How to use?
Babies are proned to be frightened by sudden movements and noises caused by the surroundings. Therefore, this pillow is laid on their chests to give the babies a sense of security, as they will feel that they are being cuddled in their mummy's arm or even in the womb. This pillow also acts as cushioning from loud noises and movements.
Easy to maintain?
Just sun the pillow at least once a week. This will help to make the kernels crisp and free from odours caused by babies milk and urine.
Who can use?
There is no limitation on who can use these pillows. From newborns to old folks. For those who needs a firmer pillow for their neck support.